telephone: 202.374.5756

Your call is important to us. In fact, clinicians answer the phone--so you talk to a tester first--with no need to explain what you're looking for more than once. This allows us to help you as thoughtfully and efficiently as possible. We are often unable to interrupt sessions to answer the telephone, but will return messages within one business day.
e-mail: The best way to register interest in testing is to click through the Client Portal tab. However, we can also be reached by:
assessment & consultation questions: [email protected] admissions testing questions: [email protected]

Please be aware that although we respect the privacy of your messages, e-mail is not a completely secure method of contact. WPA evaluators will not engage in discussion of sensitive clinical matters via e-mail and encourage you to contact us by telephone for a more personalized response.
physical address/office mailing address:
1990 K Street, NW
Suite 635
Washington, DC 20006

Our office is located within this building: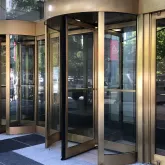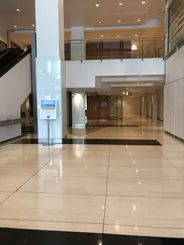 metro access:


Farragut West (

Orange

,

Blue

,

Silver

line) -- casual 5 minute walk (0.3 miles)
Foggy Bottom/GWU (

Orange

,

Blue

,

Silver

line) -- casual 7 minute walk (0.4 miles)
Farragut North (

Red

line) --casual 7 minute walk (0.4 miles)
Dupont Circle (

Red

line) --casual 10 minute walk (0.6 miles)
Metro Trip planner can assist you in coordinating travel by bus or train: www.wmata.com/rider_tools/tripplanner/tripplanner_form_solo.cfm

driving & parking:
Metered and zoned two hour street parking is available on all adjacent blocks. We encourage you to pay close attention to rush hour rules. Some highly-trafficked thoroughfares can be restricted between the hours of 7:00-9:30 am and 4:00-6:30 pm. K Street and its service roads can get congested so allowing a little extra transit time is advised. You can also search and reserve parking in advance through unaffiliated websites such as spot hero or best parking. 1990 K has its own garage parking with an early bird rate of $14 (enter by 9:00 am) and an $18 daily maximum if you enter later. If you park here, simply take the elevator up to the 6th floor. You may find a better rate via an app or at other nearby locations.

what to do when you arrive:
If you enter from K street, walk past the escalators (to the right) and look for the glass-enclosed entry area. It's going to be tempting to take a ride, but the main entry is on the ground level and you have to enter through the second set of glass doors! If you come in from 20th street (named I street entrance), come down the escalators and loop back behind you to find the glass doors. Please come in and sign in if the security guard requests it. You will then find the elevators to the right of the security desk, and make your way up to the 6th floor.
you know you're in the right place on the 6th floor when you see this wall art across from our door...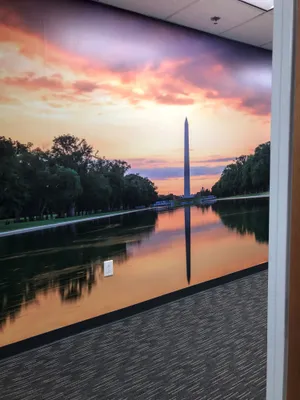 Once you reach suite 635, come on in and please make yourself comfortable in our waiting area. We ask that you please wash hands in the bathroom or use sanitizer. We will find you just as soon as we can!

waiting for someone during testing:
There are also multiple eateries within a one-block radius. You can find coffee just steps away from the I street entrance at Filter (1916 I St NW), Starbucks (1825 I St NW), or special green tea at Bon Matcha (1928 I St NW). Heading out of the K street doors, you can quickly reach AHRA Cafe (2020 K St NW), and another Starbucks (2175 K Street) among many other choices... We offer wifi access but have removed some reading materials and games in the waiting room due to lingering germ concerns.

We are also available to come to your school or business for consultation and evaluation services and continue to offer a number of remote options.