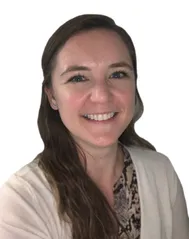 Normandale Elementary French Immersion School (Edina, MN)
Valley View Middle School (Edina, MN)
Edina High School (Edina, MN)
BA, Stanford University (Psychology, Human Development Track)
Psy.D., Loyola University Maryland (Clinical Psychology)

Annika M. Grangaard, Psy.D. (she/her) is a licensed licensed clinical psychologist in the District of Columbia and the Commonwealth of Virginia. She also has the authority to practice Interjurisdictional Telepsychology (APIT) in multiple states through PSYPACT. Dr. Grangaard maintains virtual capabilities but is currently seeing clients mostly in-person. She has experience conducting assessments with individuals across the lifespan and currently provides a range of assessment services to children, adolescents, and adults.
Dr. Grangaard began her work in psychological assessment at the Loyola Clinical Centers in Baltimore, Maryland during her first years of training at Loyola University Maryland. Quickly having become passionate about assessment, Dr. Grangaard has since had extensive experience conducting assessments for children, adolescents, and adults. She spent two years working as a psychometrist in the Pediatric Neuropsychology Department at Children's National Hospital in Washington, DC. During this time, Dr. Grangaard also served as a teaching assistant for master's- and doctoral-level graduate students in their assessment courses. She received her pre-doctoral internship training at Canvas Health Inc. in St. Paul, Minnesota where she provided therapy and assessment for adults in a community mental health outpatient setting. Dr. Grangaard returned to the DC-area to complete a postdoctoral fellowship at Georgetown University Counseling and Psychiatric Service.
Dr. Grangaard enjoys connecting with individuals and their families during the assessment process. She takes time to get to know the people she is working with from a holistic perspective, integrating multicultural and systemic factors into her interpretation of her assessment findings. Dr. Grangaard emphasizes a strengths-based approach in her assessments, focusing not only on areas of necessary growth that are identified, but also how to build on the individuals' strengths to maximize their future success. Additionally, Dr. Grangaard works hard to first build rapport and gain trust with the individuals and families she is working with. She knows the important role that trust and comfort play in the receipt of assessment services and prioritizes this.
Until recently, Dr. Grangaard worked as a part-time staff psychologist at Georgetown University Counseling and Psychiatric Services. Outside of WPA, she presently provides individual and group therapy at The Ross Center in Northern Virginia. When she is not working, Dr. Grangaard enjoys being active and spending time outdoors, playing board games, and watching sitcoms. She enjoys visiting her family in Minnesota and spending as much time on the lake as possible.