Cair Paravel Latin School, Topeka, KS (K-12)
BA, Wheaton College (sociology)
Psy.D., University of Denver, Graduate School of Professional Psychology (clinical psychology)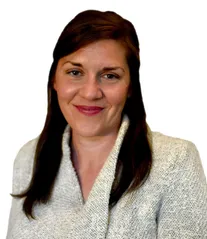 Laura Niver, Psy.D., (she/her/hers) is a licensed clinical psychologist in the District of Columbia and the Commonwealth of Virginia. She also has the authority to practice Interjurisdictional Telepsychology (APIT) in multiple states through PSYPACT. At present, she is operating in hybrid mode--utilizing remote and in-person testing components. She has a range of experiences providing psychological services to adults and children. Dr. Niver earned her Bachelor of Arts degree in sociology from Wheaton College. She then moved to Washington, DC and worked in policy for several years. While she had always been interested in how change occurs, she realized her interests were in how individuals make meaningful changes. This led her to pursue a doctorate in clinical psychology at the University of Denver. During her graduate studies, she provided therapy and assessments to individuals across the lifespan in inpatient and outpatient settings. She also received specialized training in the therapeutic assessment model of psychological assessment.

She completed her internship and post-doctoral residency at Saint Elizabeths Hospital in Washington, DC, and then served in a staff psychologist position for several years. While at Saint Elizabeths Hospital, her assessments were often used to inform court decisions and determine treatment needs of patients. She later went on to work with military members in an outpatient clinic. She enjoyed working in the military setting making determinations about fitness for duty and using psychological assessment to inform treatment.
Dr. Niver's approach is to build a supportive and collaborative relationship with the client. She strives to understand the individual in terms of their strengths and to understand behavior in terms of its functioning within larger systems. She believes that psychological assessments are an opportunity for the client to learn more about themselves and gain greater insight into how they can leverage their strengths to address areas causing concern or confusion. When appropriate, Dr. Niver will discuss with the client how to employ a more formalized therapeutic assessment approach to the evaluation. This may involve identifying questions the patient has about themselves, their behaviors, their relationship patterns, or a host of other concerns. Written feedback may be aimed at answering these questions with information gathered through the assessment. At times, she may provide a written story explaining a client's strengths, resilience, and struggle. Dr. Niver's priority is that the assessment be helpful to the client whether in moving them forward in their therapy work, assisting them in the classroom to find new ways of coping, or building more connected and meaningful relationships.

In addition to her work with Washington Psychology Associates, Dr. Niver has an independent practice in Washington, DC providing individual therapy to adults with a range of concerns.